Leopard Rays Trench
Leopard Rays Trench is one of the most enjoyed tourist excursions in Bora Bora, it is recognized for its crystal water. An not to mention you will be up close and personally with the Leopard Rays. You are allowed to interact with and them and touch with two fingers. That not all, you will also be able to spend the day on the ocean. By being in the water and the boat, you will surely be tired and hungry by the end of the day. Here are some reviews from other travelers who experienced it
Click here to learn more
---
Bora Bora Lagoon Cruise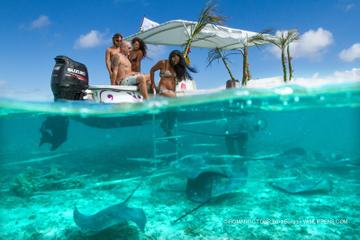 The Bora Bora Lagoon Cruise is a little pricey but totally worth the experience. On this exercion you will get to venturne the depths of the lagoons and snorkel. You will be snorkeling in different spots, continuously exploring new reefs and waters. The guided will aim to show you manta rays, eagle rays, beautiful coral gardens, inner and outer reefs and other surprises such as dolphins, whales (in season) and sharks. The cruise is very intimate and relaxing, it is a max of four people at a time. So, you can fully enjoy your experience at your pace.
Click here to learn more
---
Mount Otemanu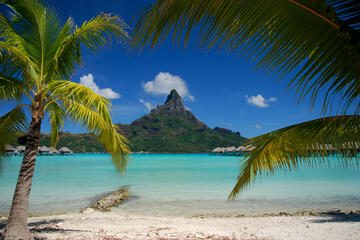 Mount Otemanu is one of the more hard core, adventours attractions. If you don't mind getting your hands dirty and burning up a sweat this is an activity for you. Travelers are allowed to hike, bike, and scooter car at their own pace around the mount.
Click here to learn more